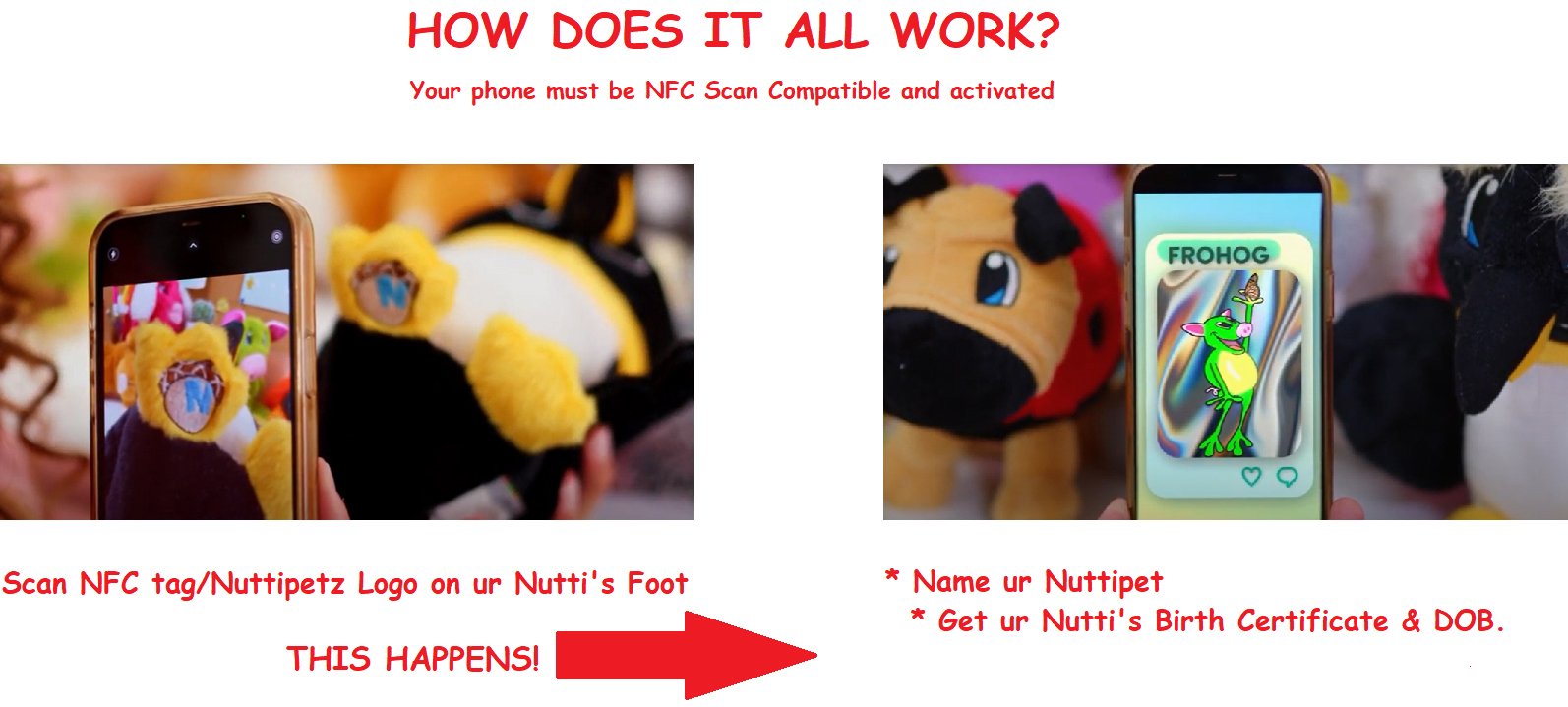 See more amazing Nuttipetz Block Token Collections, including potentially rare "one of ones" and more at: https://nuttipetz.one2all.io
THE FIRST LIMITED EDITION RELEASE WILL BE IN SEPTEMBER 2023. WE WILL RELEASE 1000 NUTTIPETZ and 1000 COMPANION TOKEN NFT's. THIS COLLECTION IS CALLED THE "BUBBLEGUM COLLECTION" First Edition. These will be the only First Edition Bubblegum Tokens ever made. Do not miss out!
THEY ARE ABSOLUTELY FREE WITH YOUR NUTTIPETZ PLUSHIE PURCHASE!
All our NFTs have very different Artwork. Here is a look at a "Bubblegum" NFT. They all look different.
THIS IS FROHOG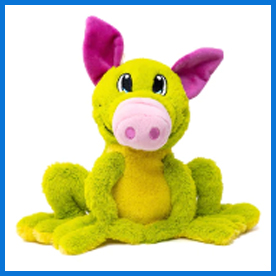 THIS IS ONE OF FROHOGS UNIQUE BLOCK TOKEN BUBBLEGUM ART (NFT)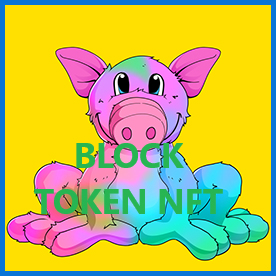 The Cryptographic Token is NOT a new concept.
The financial services industry has implemented some form of tokenization to protect clients' confidential information since the 1970s. This process has typically involved the conversion of sensitive information such as credit card numbers, social security numbers, and other personally identifiable information into a string of alphanumeric characters, which are then processed through a cryptographic function to create a unique secure token that is subsequently transferred between banking institutions for a myriad of reasons.
In the blockchain ecosystem, tokens allow information to be transferred, stored, and verified in an efficient and secure manner. These crypto tokens can take many forms, and can be programmed with unique characteristics that expand their use cases. One of these uses is creating NFT Block Tokens. (Non-Fungible) … these tokens are unique identifiers and no two tokens are similar, hence the term – non-fungible. Wikipedia describes an NFT as follows. "A non-fungible token (NFT) is a unique digital identifier that is recorded on a blockchain, and is used to certify ownership and authenticity."
The Merriam-Webster Dictionary describe NFT's as: A unique digital identifier that cannot be copied, substituted, or subdivided, that is recorded in a blockchain, and that is used to certify authenticity and ownership (as of a specific digital asset and specific rights relating to it)
Why Nuttpetz uses NFC Scan Technology combined with NFT Block Tokens.
We have two reasons:
COMPLETE AUTHENTICATION: To prevent counterfeiting of our collectibles which in turn protects our collectors from knock-offs affecting the potential value of their collection in the long term.

ADD VALUE: Just like collecting Baseball or other cards in the past became a generational favorite, we decided that because we can attach an image to a Block Token (NFT) and register it for posterity. Why not give our collectors the opportunity to own a "modern day shoebox" to keep their related token images in… just like with the card collections of yesteryear, except "Digital" and in the form of secure Digital Wallet.

Our customers even get a FREE, very limited edition NFT transferred to their wallet, once they register. How cool is that! The onboarding process is as easy as 1. 2, 3. See the video below.

Now you can collect and trade all the Nuttipetz NFT's you want, and even other NFT's that you might like to collect also, now that you are all set up to do so.

So, once you scan your Nuttipetz (NFC Scan using your NFC enabled phone) you will automatically access the registration page. Here, you will register your Nuttipetz, Name your Nuttipetz and get an Authenticated Birth Cert. You can also get your companion NFT in a Digital Wallet, if you so choose.

The registration page offers you a distinct choice. 1. Yes, I want an NFT 2. NO, I do not want an NFT. You are completely free to choose either option.

Next, just follow the prompts and in a few short clicks, you will be registered, get your Birth certificate with your new Besties name on it, and your Block Token Registration Authentication w/NFT.
NOTE: YOU ONLY GET ONE CHANCE TO REGISTER YOUR NUTTIPET.
You only get 1 chance to register and get your birth certificate. DO NOT PRESS "BACK" ON YOUR BROWSER OR CLOSE YOUR BROWSER. EVER!
Pay attention to the information you are entering; you can NOT go back and do it over. Once you engage the Blockchain Registration for your particular Nuttipetz, you are locked in. YOU DO NOT GET A SECOND CHANCE – DO NOT CALL CUSTOMER SERVICE - THERE IS NOTHING WE CAN DO. IF YOU MAKE A MISTAKE, YOU WILL NOT GET YOUR BIRTHCERT OR THE ABILITY TO NAME YOUR NUTTIPET. YOU HAVE BEEN WARNED!
However, you CAN re-scan your Nuttipetz as many times as you wish for years to come, so as to enter the Nutti-Nation portal. This is where the goodies and surprises hide. You can get exclusive discounts, deals, coupons for Nutti merch, the latest news, new arrivals and more. You can also get participating partner deals on things like movie tickets, theme park discounts, restaurants, food, lifestyle products and more.
It's always changing, always exciting and there's always something going on in Nutti-Nation. So our advice is... scan your Nuttipetz often. 😊
BEFORE YOU REGISTER YOUR NUTTIPET LOOK AT THIS VIDEO CAREFULLY, PERHAPS TWICE.
https://youtu.be/aAqEVRRBsNk?feature=shared
See more amazing Nuttipetz Block Token Collections, including potentially rare "one of ones" and more at: https://nuttipetz.one2all.io
Watch the Video- The Pura Vida Block Token/NFT Collection – Available Now.
https://youtu.be/h9YZ4NYOc_A
View the Nuttipetz NFT License, Terms of Use and Privacy Policy here as it applies to Nuttipetz NFTs and any associated websites specifically. Click Here
Credit and Thanks for some of the content on this page: Gemini.com